Episode 36: When Your Child is Feeling Left Out with Rashmi G.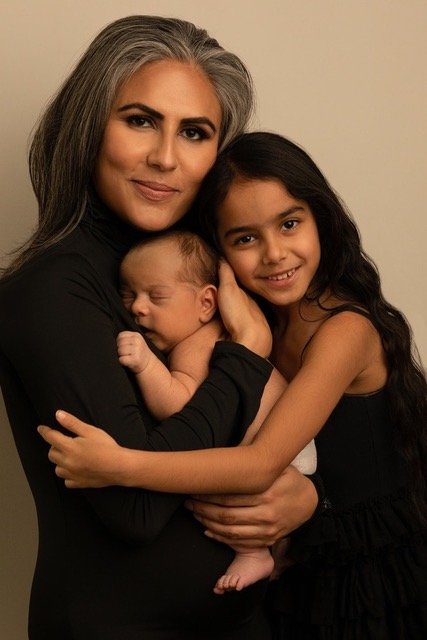 EPISODE 36 THE PARENTING MENTOR: When Your Child is Feeling Left Out with Rashmi G.
Rashmi has a 5-month-old son and a 7-year-old daughter, Maya. She'd like some advice to help her daughter navigate the mixed feelings she's having about her new sibling. She's also looking for ways to be more patient with her daughter and give her some relaxed one-on-one time.
Today, we talk about what Rashmi can do about the situation. I note that her daughter shouldn't feel like she needs to help out with the baby if she doesn't want to. We talk about why it's okay for Maya to feel however she feels about her brother and still love him. We discuss how Rashmi can prepare for in-the-moment tension beforehand, and we talk over how she can explain to Maya when's a good time to cuddle with the baby. We also talk about the necessity of one-on-one time.
"She should be allowed to feel that he's annoying and frustrating, whatever it is, and know that she can still love him."
- Sue Groner 
This week on The Parenting Mentor:
Why it's okay for your child to feel that their baby sibling is annoying
Teaching your child how to tell when it's a good or bad time
The necessity of one-on-one time
Why one-on-one time doesn't need to be long--it just needs to be regular
Meet the Parenting Mentor
If you want to reduce the everyday stress and anxiety that inevitably come with parenting and learn to be a happier and more relaxed parent, then this is the place for you.
Here, you can listen in on real sessions with parents who open up about the specific challenges they face with children from 2 to 22. Listen along and gain perspectives and strategies to help you parent with sanity and joy.
Don't forget to pick up my book, Parenting with Sanity and Joy: 101 Simple Strategies, which includes my Nine Golden Rules of Parenting.
If you enjoyed this episode, please subscribe and leave a review wherever you get your podcasts!