WITH THE PARENTING MENTOR
WORKING PARENTS ARE STRUGGLING.
They are frustrated by the challenges of post-pandemic parenting and burning out. Employers can help these employees thrive by bringing in Susan Groner, The Parenting Mentor, for parenting work-
shops to support their teams.
The Parenting Mentor provides tactical, easily-actionable advice through talks, workshops and office hours that give parents strategies to decrease the everyday stress of parenting, whether their kids are toddlers or teenagers.
Sue partners with human resources, leadership, and employee resource groups, (ERGs) to create customized offerings that meet the needs of each company's employees, goals, and corporate culture.

✓ Attract top talent (especially for those looking to
become parents)
✓ Increase employee retention
✓ Greater employee focus, engagement and productivity
✓ Builds employee-centric corporate culture
✓ Reduce absenteeism
How Working Parents Benefit:
✓ Less parental guilt
✓ Greater focus and engagement during work
✓ Improved communication skills
✓ Having a support system of fellow parents
✓ Feeling increased optimism in the face of challenges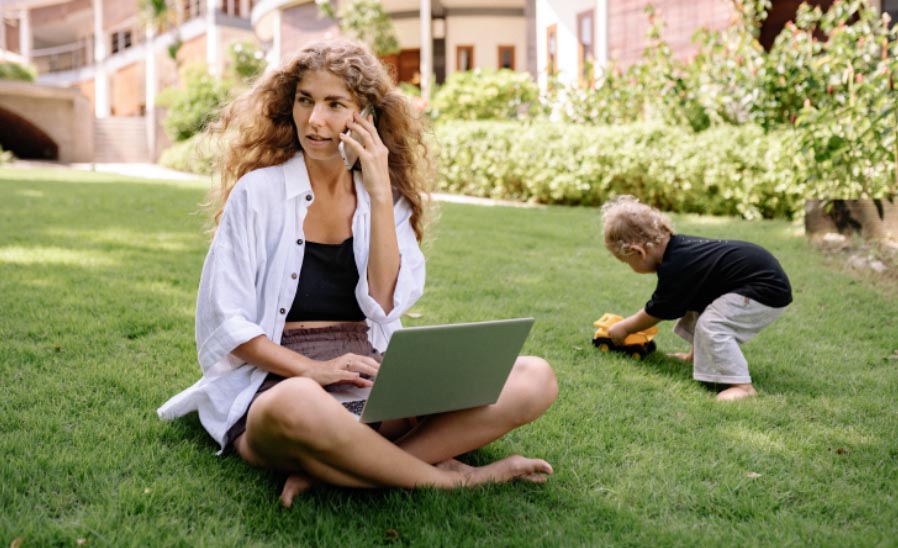 PARENTS ARE STRUGGLING TO STAY IN THE WORKFORCE
According to the Pew Research Center, 56% of working parents find that balancing work and family poses challenges.
41% OF WORKING MOTHERS REPORT THAT BEING A PARENT HAS MADE IT HARDER FOR THEM TO ADVANCE THEIR CAREERS WHILE 20% OF FATHERS AGREE.1
Any parent will tell you that parenting is a full-time job. Add that to a full-time career, and it's easy to see the heavy load that working parents carry. Their family challenges are always in the back of their minds: Is my child studying for their test? Did my child make up with her friend after their fight? Are my kids sneaking snacks and screen time? The struggle is real.
Of the mothers who left the workforce during COVID, 70% said they voluntarily left to accommodate their children. And 69% plan to remain out of work to care for their children,2 according to a survey by TopResume, a resume writing service.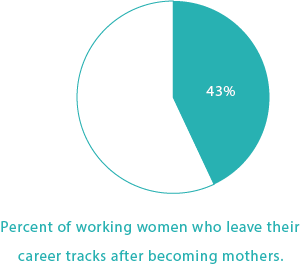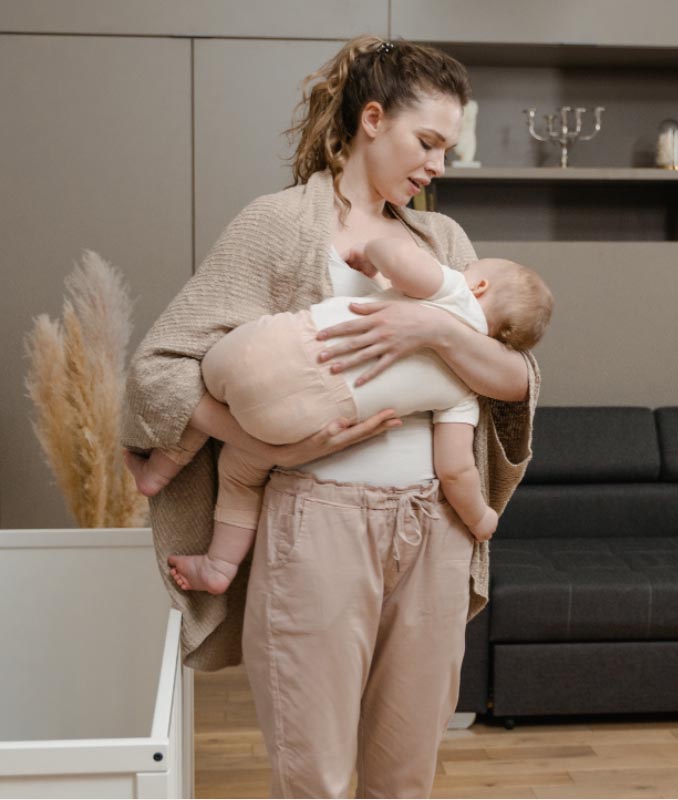 THESE AREN'T JUST PERCENTAGES:
• More than 860,000 women left the workforce in September 20203
• During the pandemic, women with children under 10 years old left
the workforce at a rate 10 times higher than men4
• Employee replacement costs range from 20% to an astounding
213% of the employee's annual salary5
1 "Raising Kids and Running a Household: How Working Parents Share the Load." (2015, Nov 4). Pew Research Center's Social & Demographic Trends Project, Pew Research Center.
2 TopResume Editor. (2021, June 22). TopResume Survey Reveals: 69% of Working Mothers Have No Intention of Returning to the Workplace. TopResume.
3 Connley, C. (2020, October 2). More than 860,000 women dropped out of the labor force in September, according to new report. CNBC.
4 Women in the Workforce 2021. (n.d., Retrieved 2021, July 21). Bright Horizons.
5 Light, P. (2018, April 2). Why 43% of Women With Children Leave Their Jobs, and How to Get Them Back. The Atlantic.
HOW THE PARENTING MENTOR CAN HELP YOUR EMPLOYEES THRIVE
All our packages can be customized to fit your team.
They include:
Virtual Workshops
Choose from the most popular topics including Pandemic/Post-Pandemic Parenting Transitions, Reducing Melt-downs, Parent Triggers, Sibling Rivalry, Normalizing Negative Emotions, Managing Morning Mayhem, How to Stop Being the Warden, Importance of Process vs Results —or a series can be curated specifically for your employees.
Open Offce Hours
Regular virtual calls for parents to ask questions about current parenting challenges and receive support from myself and their colleagues in a group setting.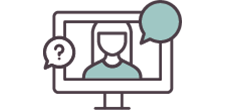 Private Office Hours
Parents can book virtual sessions with me directly in 20 minute increments on an as-needed basis, to work 1:1 on their unique parenting struggles. This is extremely helpful for the employee experiencing a pressing challenge that is infringing on their current productivity OR for the employee who is not comfortable sharing in front of colleagues.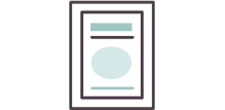 Get the Book
Receive copies of my new book, Parenting with Sanity and Joy: 101 Simple Strategies, either at a discounted rate or included in your package, for all of your parent employees. An Amazon best seller and "Mom's Choice" Gold Award recipient, this book is recommended by pediatricians and child psychologists.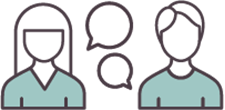 Keynote "Fireside Chat"
For your full company, in conversation with one of your leadership team. This can also be client facing. (May be recorded.)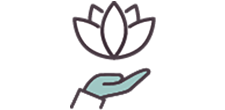 Quarterly Sessions for Managers
to guide them in managing and supporting working parents


AS AN EXPERIENCED MOTHER, SUE GRONER KNOWS HOW STRESSFUL AND OVERWHELMING PARENTING CAN BE AT TIMES. She founded The Parenting Mentor to provide an ally for parents in their quest to raise confident and resilient children.
Sue is also the creator of the CLEARR™ method of parenting, developed through years of trial (and her fair share of errors!) with her own family. CLEARR™ adheres to the belief that parenting strategies should be grounded in six important pillars: Communication, Love, Empathy, Awareness, Rules, and Respect. This has become the cornerstone of her practice as The Parenting Mentor.
A graduate of the Wharton School at the University of Pennsylvania and a former advertising executive, Sue resides in New York City and Bedford, NY with her husband, two children (when they are not away at school) and two dogs. She is available for private, group, and virtual mentorship sessions
nationwide.
Sue is the author of Parenting with Sanity and Joy: 101 Simple Strategies. She has been featured as a parenting expert on NBC, ABC, CBS, Fox, The Wall Street Journal, NPR, and more.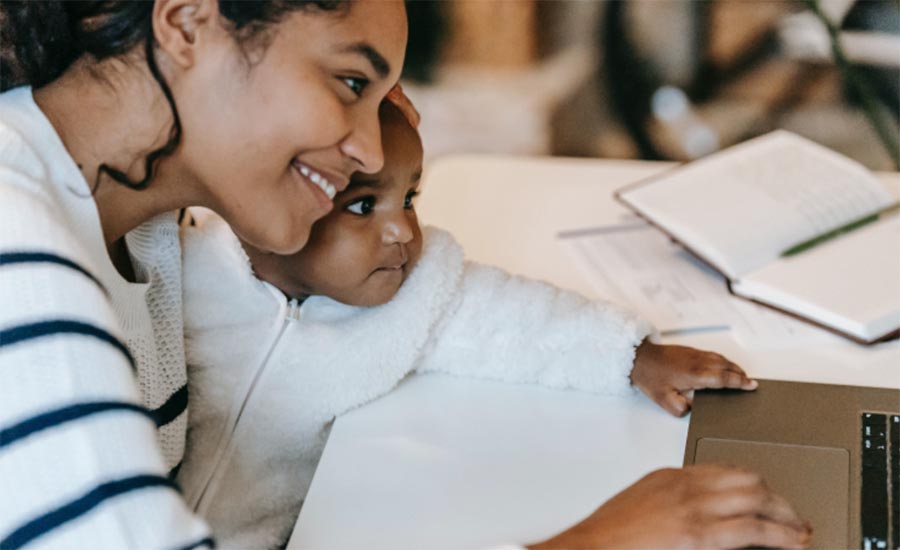 Let's Start The Conversation
Contact Sue to start working on a customized plan to support the working parents at your company.