WHAT IS THE
PARENTING MENTOR?
The Parenting Mentor is the ultimate ally to parents on their journey to raise confident and resilient children, whether they are toddlers or teens. Our sessions help parents reduce everyday parental stress, fear, and anxiety – creating happier, more relaxed families.
We believe the road to raising independent, self-reliant adults starts with adopting a clear set of parenting strategies today, grounded in our highly-effective approach to parenting known as the CLEARR™ method: Communication, Love, Empathy, Awareness, Rules, and Respect.
We are dedicated to helping you achieve your goals for your children and your family.
WHY DO I NEED A PARENTING MENTOR?
A parenting mentor is not a psychologist or a therapist. It's an experienced friend, confidant, and strategist you can turn to for parental advice and guidance. We offer a safe place to talk, judgment-free, completely tailored to your questions, your concerns, your situation, and your needs.
In our professional lives, we all seek mentors who can guide us and nurture our careers in ways large and small. But when it comes to the most important job in the world – parenting – many of us can feel confused, clueless, and completely on our own. Parenting books and websites can feel impersonal and judgmental, and none are specific to your child or home life.
Above all, a parenting mentor is an ally when you need it most. Together, we'll achieve amazing results for you and your family.
WHAT CAN I EXPECT FROM THE PARENTING MENTOR?
We offer thoughtful guidance and advice designed to tackle parenting's biggest challenges.
Our CLEARR™ methodology can help address a wide range of common issues, such as:
LEARNING TO
RELAX & LET GO
Do you find yourself helicopter parenting, even when you don't intend to? Learn strategies to develop confidence, relax, and get out of the "rescue business" once and for all!
BUILDING
SELF-RELIANCE
Do your kids rely on you too much? When your kids depend on you for every little thing, it's a sure sign they need to develop stronger self-sufficiency.
DEALING WITH DISAPPOINTMENT
What do you do when things don't go your child's way? Not making the the basketball team or not getting invited to a party can sting, but can also provide major growth opportunities.
SIBLING
RIVALRY
Are your children constantly bickering—or worse? Learn how to minimize sibling rivalry and create a more positive family dynamic
GETTING OUT OF THE
RESCUE BUSINESS
Forgotten lunch? A missed project? It's common to want to fix those little mistakes, but it doesn't do your child any favors. Discover how to  encourage self-reliance in kids, so you can stress less.
MANAGING MORNING AND EVENING ROUTINES
Competing priorities and a ticking clock can make family A.M.'s and P.M.'s quite stressful. Learn how to manage routines so everyone gets where they're going on time – without yelling.
THE PARENTING MENTOR, AUTHOR + MOM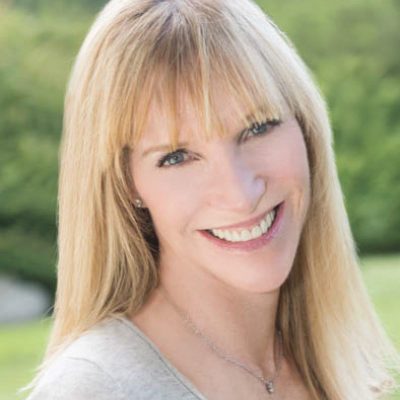 As an experienced mother, Sue Groner knows how stressful and overwhelming parenting can be at times. She founded The Parenting Mentor to provide an ally for parents in their quest to raise confident and resilient children.
Sue is also the creator of the CLEARR™ method of parenting, developed through years of trial (and her fair share of errors!) with her own family. CLEARR™ adheres to the belief that parenting strategies should be grounded in six important pillars: Communication, Love, Empathy, Awareness, Rules, and Respect. This has become the cornerstone of her practice as The Parenting Mentor.
A graduate of the Wharton School at the University of Pennsylvania and a former advertising executive, Sue resides in New York City and Bedford, NY with her husband, two children (when they are not away at school) and two dogs. She is available for private, group, and virtual mentorship sessions nationwide.
Read More . . .