Episode 7: When Problem Solving Should Be Independent with Marnie M.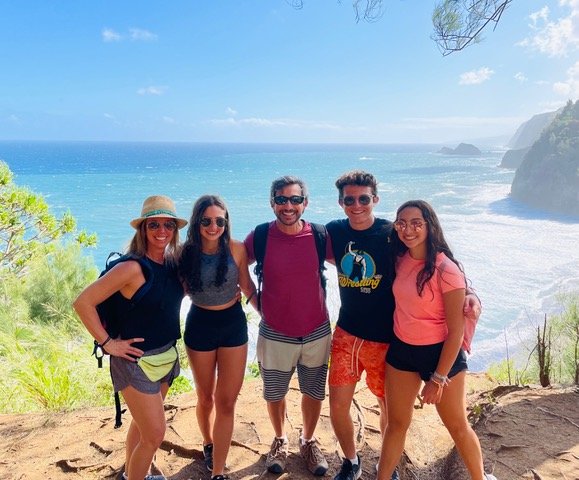 EPISODE 7 THE PARENTING MENTOR: When Problem Solving Should Be Independent with Marnie M.
Marnie has three older kids--14, 17, and 20--who get frustrated because, when they come to her with problems, she offers solutions and tries to fix the problems for them. Marnie is looking for a new approach to this situation. 
In this episode, Marnie and Sue discuss the job of parents, and how it's not to solve kids' problems for them. They talk about the importance of asking questions to help them solve problems on their own, as well as of giving your kids credit for their ability to figure things out--an ability that will only increase with encouragement. They discuss how, once your kids reach a certain age, you're out of the rescuing business. Finally, we talk about how to help a child who's frozen between decisions, as well as one who worries about having made the wrong one.
"As a parent, you're there to help them with the process, not the decision."
- Sue Groner
This week on The Parenting Mentor:
Why asking questions helps your kids learn to problem solve
Why figuring problems out is part of the process of growing
How to respond if your kid asks for your opinion
Instilling the habit of thinking through a problem
Using a non-judgmental tone when they've messed up
Teaching your kids not to look back too much after they've made a decision
Meet the Parenting Mentor
If you want to reduce the everyday stress and anxiety that inevitably come with parenting and learn to be a happier and more relaxed parent, then this is the place for you.
Here, you can listen in on real sessions with parents who open up about the specific challenges they face with children from 2 to 22. Listen along and gain perspectives and strategies to help you parent with sanity and joy.
Don't forget to pick up my book, Parenting with Sanity and Joy: 101 Simple Strategies, which includes my Nine Golden Rules of Parenting.
If you enjoyed this episode, please subscribe and leave a review wherever you get your podcasts!