Episode 4: When to Let Them Fight it Out with Isabelle B.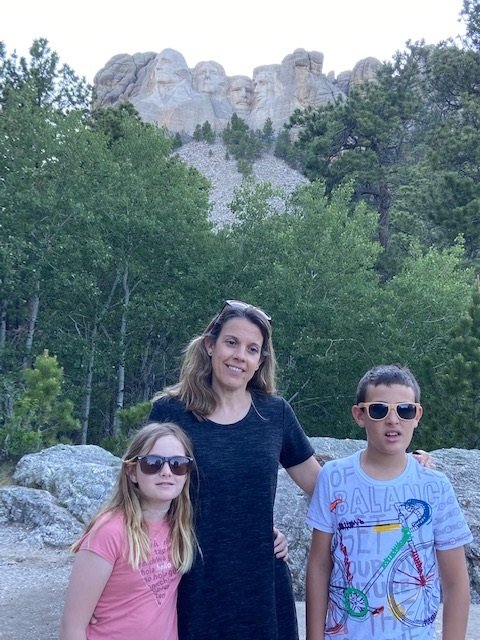 EPISODE 4 THE PARENTING MENTOR: WHEN TO LET THEM FIGHT IT OUT WITH ISABELLE B.
Isabelle's kids--a 12-year-old girl and a 10-year old boy--get on each other's nerves. He knows just the buttons to push and she overreacts immediately when he pushes them. 
In this episode, Isabelle and Sue talk about what steps she can take towards solving this problem. They talk about how it's not her fault or failure as a mother, and how it's natural and normal for people who love each other to get on each other's nerves. They discuss how it's likely that they're testing to see who Isabelle loves more, and how the best approach for Isabelle is not to take sides, but instead to let them work it out on their own. They talk about the importance of agreeing on boundaries and figuring out solutions together instead of Isabelle imposing a solution on them. They end by discussing the importance of a loving tone and by noting that the change won't be immediate. 
"If they're gonna hit each other, then they're gonna hit each other."
- Sue Groner
This week on The Parenting Mentor:
Why it's okay to get on each other's nerves
Giving the kids the right to be in control
Coming up with a silly code word to let the other know you need alone time
Agreement of boundaries
The importance of validating how they feel
Meet the Parenting Mentor
If you want to reduce the everyday stress and anxiety that inevitably come with parenting and learn to be a happier and more relaxed parent, then this is the place for you.
Here, you can listen in on real sessions with parents who open up about the specific challenges they face with children from 2 to 22. Listen along and gain perspectives and strategies to help you parent with sanity and joy.
Don't forget to pick up my book, Parenting with Sanity and Joy: 101 Simple Strategies, which includes my Nine Golden Rules of Parenting.
If you enjoyed this episode, please subscribe and leave a review wherever you get your podcasts!