Episode 10: When There's Too Much Crazy with Lauren G.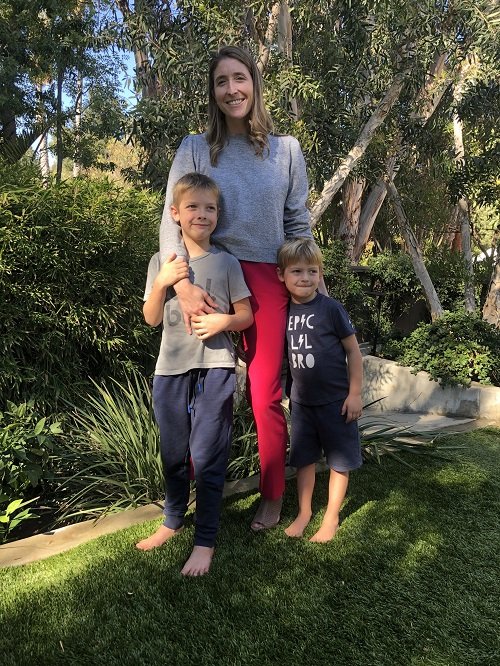 EPISODE 10 THE PARENTING MENTOR: When There's Too Much Crazy with Lauren G.
Lauren has two incredibly loud and energetic boys. Between the lockdown, running her own business, her husband working full time, and the boys needing help with school, it adds a lot of stress, noise, and distraction in the house. Lauren is looking for ways to handle this situation. 
In this episode, Lauren and Sue talk about the possibility of reframing this crazy year as a life skill and self-sufficiency learning year. They discuss ways to introduce important life skills at their level and how much it helps to introduce them as a cool, adult privilege instead of a new obligation. They talk about the importance of respect in teaching these life skills and about different ways to make the shift special. Sue also offers tips to help the boys get their energy out of their system in a less exhausting way. 
"How long do you think it's gonna take you to do this particular piece of homework?...How long do you think it's gonna take you to get dressed?' All those little elements start adding up to learning those life skills."
- Sue Groner
This week on The Parenting Mentor:
How helpful it can be to teach your children self-sufficiency
The importance of framing new changes as something special and exciting
Knowing when to adjust your goals and priorities
Meet the Parenting Mentor
If you want to reduce the everyday stress and anxiety that inevitably come with parenting and learn to be a happier and more relaxed parent, then this is the place for you.
Here, you can listen in on real sessions with parents who open up about the specific challenges they face with children from 2 to 22. Listen along and gain perspectives and strategies to help you parent with sanity and joy.
Don't forget to pick up my book, Parenting with Sanity and Joy: 101 Simple Strategies, which includes my Nine Golden Rules of Parenting.
If you enjoyed this episode, please subscribe and leave a review wherever you get your podcasts!